Supplement is not sold in stores! Order For Your Pet Today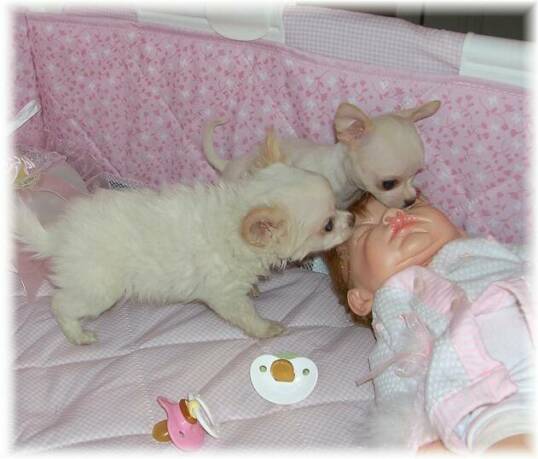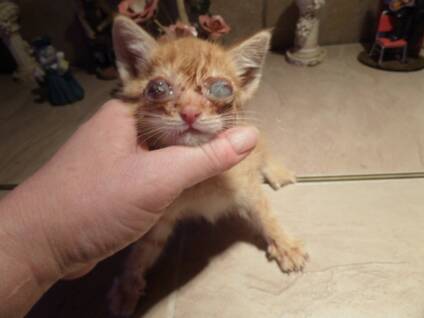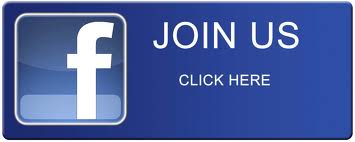 Providing our Pets the very best!

                  CALL 800-474-7044 Code 37092

Order for your pets health-       For puppies (under 1 year old), it strengthens their immune system, while building and strengthening the cardiovascular, skeletal and nerve systems.

 For dogs in their prime (age 2-8), it improves the luster of their skin and coat while protecting against allergies, skin and coat problems, staining from tears, digestive problems, etc.

 For older dogs (over 8 years old), it helps protect against, tumors, premature aging, cataracts, heart conditions, diabetes and many types of cancer, while extending the life and improving the vitality.For your convenience, you may order directly from the manufacturer (at up to 50% off what some veterinarians charge by calling 800-474-7044 and using Order Code: 37092, or ONLINE
You can also save an additional 15% by choosing the "AutoShip"
From:Dawniel dawniel@gmail.com>

Jan 30, 2015 at 7:53:14

Hi! Oh wow he is amazing! We love our new little boy. He is adorable and sooo funny. He is doing amazing! I have never met a more social puppy! He has quickly become a member of our family. He came with a great personality, fear of nothing and is already housebroken and crate trained?! Wow! You really gave us the best puppy! My vet said he is healthy and very tiny! Honestly I couldn't dream of having a more healthy, happy, and confident puppy. Thank you so much. He is a dream come true. A very happy repeat customer, Dawniel 

(From Christina in Canada)

Having never purchased a single item online in my thirty years of life, deciding to order a Chihuahua puppy from another country was one of the most nerve wracking decisions that I've ever had to make! I  fell in love with a photo that was posted on a website of a tiny, fawn male named Twinki I immediately contacted Lyn and was impressed by her confidence and expertise.  Her professionalism was transparent from the moment we spoke on the phone when she openly informed me that I should be aware of the negative backlash that she had received.  I was immediately taken aback by her honesty, as she was clearly not trying to coerce me into buying a puppy from her unless I had done my research on her as a breeder.  I have to admit that it was so refreshing to have someone present themselves so openly, without reservation.  Her approach towards me proved that she had nothing to hide and that she was confident in her skill as a breeder.  I decided to take her advice and read Debra's website thoroughly, as well as all of the testimonials that have supported her work throughout the years.  While there were undoubtedly negative comments posted online, I was quickly able to see through the untrue remarks and felt at ease given the number of positive experiences provided to support her reputation as an exceptional breeder. As the days went on, we  communicated regularly.  Her prompt replies to emails and detailed instructions not only proved just how knowledgeable she is, but also allowed me to realize just how genuinely concerned she is to ensure that her pups will be well taken care of once they leave her home.  Despite the ample warnings that I had from friends who were skeptical about buying a puppy on-line, my on-going communication and the professional relationship that we established enabled me to feel 100% certain that I was making an informed decision. I travelled across the border to Buffalo, New York to meet the little guy that had captivated my heart only a few short weeks ago.  Wearing a tiny sweater and surrounded by several baby blankets, Winston looked very comfortable and was very receptive to being held for the first time after his flight.  Upon his arrival into my home, Winston proved just how well he had been trained as he immediately used his pee pad and continues to respond well to clicker training. I cannot thank her enough for all of the hard work that she has done to raise such happy, healthy, social puppies and I feel very blessed that I was able to find one that is perfect for me!  She is truly a remarkable person whose love for all animals is evident in her devotion to each of her puppies, as well as her commitment to her providing her customers with top quality dogs.  Please feel free to ask her for my email address and I will be more than willing to share this experience, which has brought so much happiness into my life Christina Toronto, Canada

Hi Lyn ,

Honestly, he is

the best puppy I have ever had, and I am a repeat customer! This baby goes everywhere and makes a ton of friends! He loves everyone! And because he has such a unique coloring, everyone wants toknow his story. And? He looooves it lol! He can't wait to meet folks. Second,he is completely potty trained! Not even a single accident- ever? That isamazing!Third- he loves the toys that you sent. So cute watching him fetch hislittle singing octopus lol! He sleeps with it. Almost all of my pics of him haveIt somewhere in the background lol ! Love,love, LOVE my baby!!

All digital images are property of Munchkins  Diva Doll Chihuahuas and are not to be posted or reproduced in any format without prior written consent. Tracy California  Bay Area, San Francisco. Photos cannot be cropped, touched up or altered in any way.  All intellectual information on this web site belongs to MLC ©Copyright 2006 All Rights Reserved. We offer Shipping may be available to  other states

        OUR PERSONAL RESCUE/ TRAP-NEUTER-RELEASE

From: Cheryl Rosenthal <closer8xx@aol.com>

Date: June 2, 2016 at 4:52:32 PM PDT

To: Munchkinpups@aol.com

Subject: Missy

I purchased a beautiful chi from Munchkin Diva Dolls, her name is missy  .The breeder was very informative on how to care for this tiny girl.   At first everyone feels nervous about purchasing from someone you never heard of however after having a 1 hour conversation I knew I was making the fight decision to buy a chi from her.  The tiny chi is now a whopping 2 lbs and almost 9 months old  debra said she was small but stated she may  reach 3 lbs  however no one can guarantee the size of a chi however this little girl is tiny.   When the little chi arrived I she was so excited to meet her forever family. I had a bottle of goats milk ready for  her and some gerber turkey baby food.  I have had her now 5 months and so happy.  My chi is 100 percent trained.  When  missy arrived she was about 95 percent trained with an occasional accident  Debra did a superior job paper training  I just picked up where she left off.  In conclusion i absolutely would recommend ( Diva Dolls)  pups to anyone who wants a beautiful tiny show type of pup bread from temperament as well as beauty.   If anyone has any reservations or concerns you can feel at ease with this breeder.   Cheryl Rosenthal Atlantic Beach Ny

• Advanced Potty train

• Registration

• Fed Goatsmilk

• Neopar Parvo vaccine

• Deworming

• Home Raised

• Familiar With Cats

• Playpens,Visual Toys

• Experience of 2 decades

• Organic cotton toys

• Probiotics Dr. Mercola

•  Parvo Warranty

• Non Toxic  Cleaners

•  Natural Rubber Toys,

•  Health Warranty

• Cutest ever dollfaces!

We would like express to you our sincere gratitude for breeding such a darling pup that we are so very happy to call our own. We are so very pleased, and I must say, amazed at the many outstanding qualities she pocesses. She arrived very content and confident and extremely happy to meet us. She immediately made herself at home with ease. Minnie Mouse, alias, Bria, is truly a delight. We are very impressed with how she easily became house broken to our yard. I must say our climate is rather brisk on the other side of the nation, compared to the warm climate she was acustomed to. But this did not pose a problem. This in itself has made things very easy for us. We as well are impressed with the care you provided her in her infancy and the very nutritious diet and health she possesses. She enjoys her foods and has no problem with eating them in her new home. Bria appears healthy, happy and extremely well adjusted and has an adorable personality. She is so very well behaved and enjoys her family time as well as her quiet time in her new crate. She herslf often choses to sit in her crate with the door open and observe the activities of her new family.  Debra, we can honestly say a day does not go by that we do not comment on your impressive talents as a breeder and the quality of the pups you raise. Our new chihuahua is very healthy, happy and simply a perfect pup and has transitioned with ease to her new home. The minute we saw her photos and her videos we had immediately fallen in love with her and are so very happy to have Bria in our home.. After careful searching we thankfully have found our pup. We are so very grateful for all that you have done and thank you from the bottom of our hearts.  Sinerely and gratefully, Frank and Deb Palya

I'm writing to update you on my 2 little boys I got from you April 28th. They are doing great! They are still  using the pee pads! What a blessing! They arrived clean, social, energetic ( after their flight) and  just full of personality. I love them both SO much! The first night home they spent exploring their new surroundings (together) and it wasn't long before they settled down with me for cuddles. They slept right through  the night. They are eating well, I followed your instructions regarding the dry food, goats milk and baby food chicken sticks. I also gave them nutrical. They were seen by the vet who gave them a clean bill of health. Their coats are so shiny! I know it might have felt that I didn't completely trust you in the beginning. As you know,  this was mostly due to the other breeder I had dealt with on 2 seperate occasions.  With so many so called "breeders" running puppy mills and those redicilous accusations against you, I admit was a bit skeptical. It's now  more than crystal clear that these babies were loved, well fed, socialized and potty trained to boot.  You went out of your way ( on several occasions) to take my fearful phone calls as I was worried about their size of al things right? This was because the previous breeder I had bought two chihuahuas from lied about their size by about 5 lbs. Please accept this letter as not only a reference but also an apology for my lack of trust in the beginning. I would be more than happy to talk to any future buyers who might be having doubts due to all of the false and malicious accusations which are most likely due to jealously. Please feel free to have them e-mail me.  When all is said and done,selecting a puppy is a huge decision as they become part of our families.  I know you will continue your work and dedication to producing healthy, happy and well adjusted babies. I will stay in touch and keep you updated.  Thank you again for everything!

Diva Doll's Extreme Chihuahuas

Our champion bloodlines are through BAYARD, BURGANDY,BLUE SKYS DUGGERS, HI-C, JEN-JEANS, KANDEE, DARTAN, DEAS, DESMOND, HURDS , JALWOOD, JIMBOBS, JO-ELS, JOANNA, KLEINS,  MARJAX, MARQUES, O'PAG,  OSITO, MT VIEWS, PALS, PAVS, PANCHE,REGS, PITTORE, REGNIERS, QUACHITAH,ROBBINS,SHARING  TOYVILLE,TOYON HILLS, TOY VALLEY, VANDERPOOL, WILLMADOR ,VANNOY> SOROKO,STARBRITE,STOBERS,

                                               Our Personal Feline Rescue Work

Funds from our sales go to our feline rescue to monitor, TNR, feed hungry homeless feral cats  daily in orchards and areas near the river throughout our town. This is done out of our pocket with no money from rescue organizations. The organizations help by putting kittens we find in PetSmart, but we receive no financial help with daily feeding, the surgeries and medications help those with medical conditions. You can help relieve suffering in your area.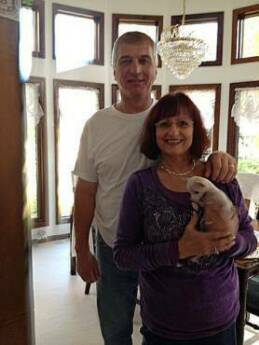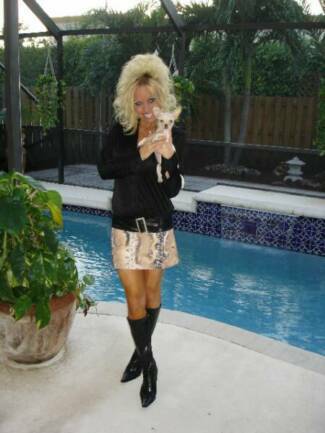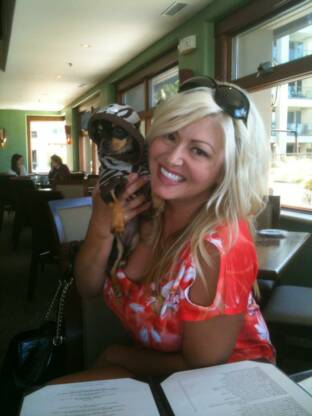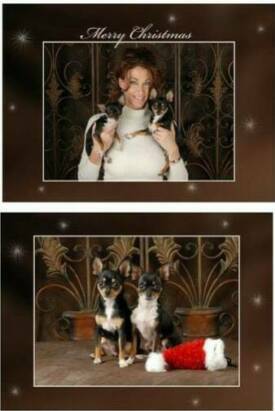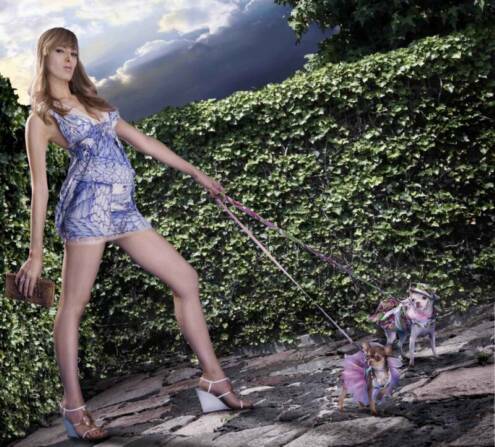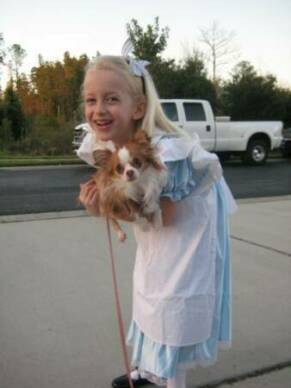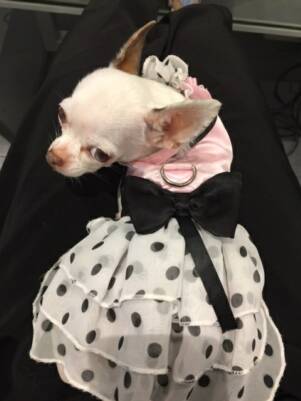 In Loving Memory Of Johari

Little traveling Princess, We Miss You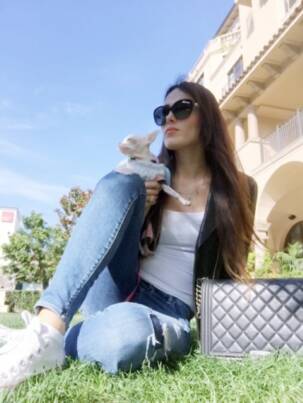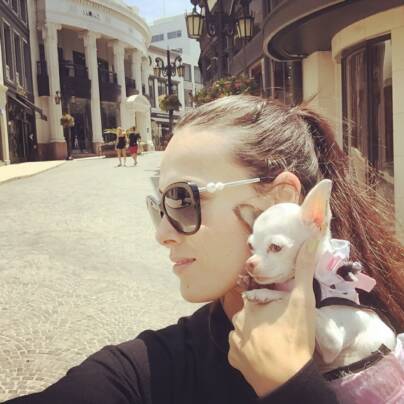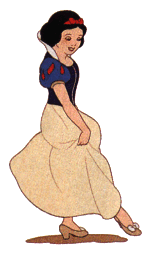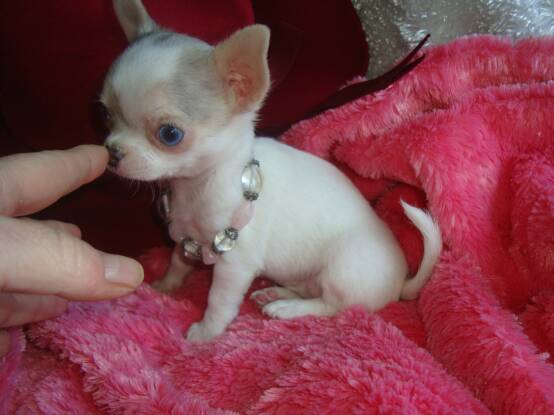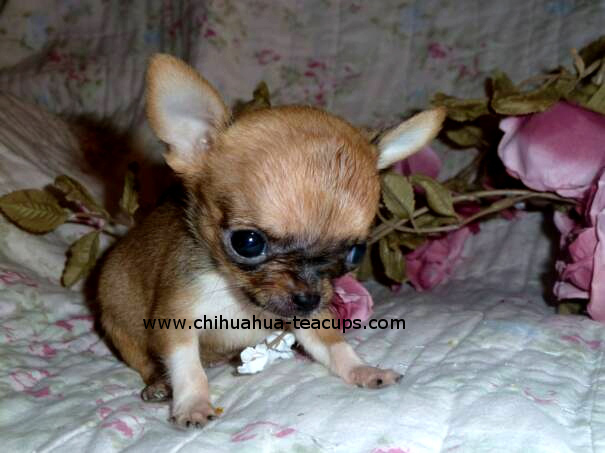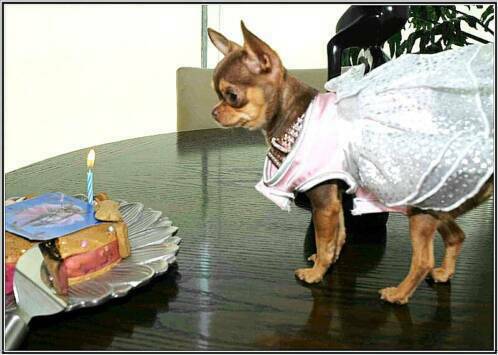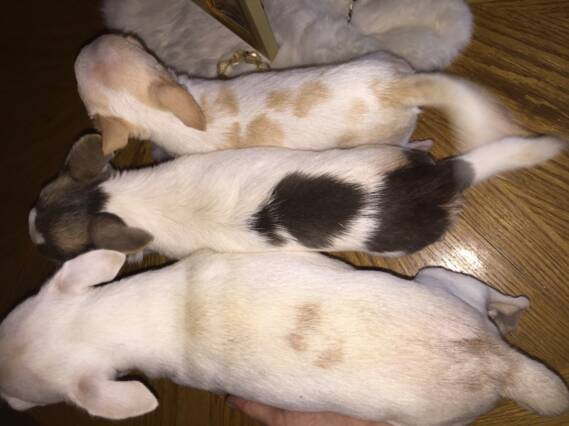 Our extreme dollface look and smaller size are consistant, not the once in a blue moon occurance. We started out on a firm foundation with the purchase of champions which gave us beauty, health and sound temperament. We then spent years breeding down size since Champions are on the larger side of the chihuahua size range.  We provide two Neopar vaccines, a 4 way, dewormings as well as work on potty training.

Veterinarians must study for 8 years in an accredited school before they can give your puppy a simple vaccination injection. Yet, dog breeders produce LIVES of puppies, without any academic credentials to prove competency. The medical treatment of a young dogs with early degenerative disease may be due to unethical , careless dog breeders who have no knowledge of canine nutrition,  genetics, microbiology,  parasitology and pathology.

We have a Parvo Warranty. Many Breeders do Not. Insist on it! Find out Why HERE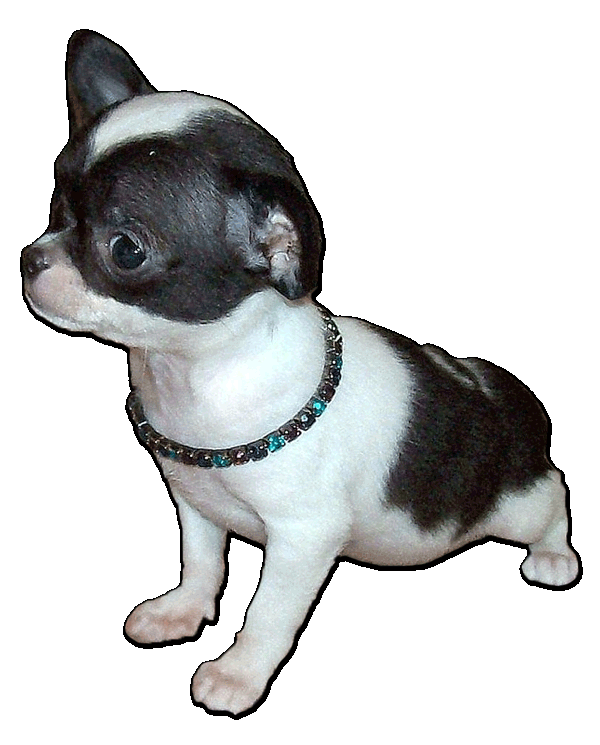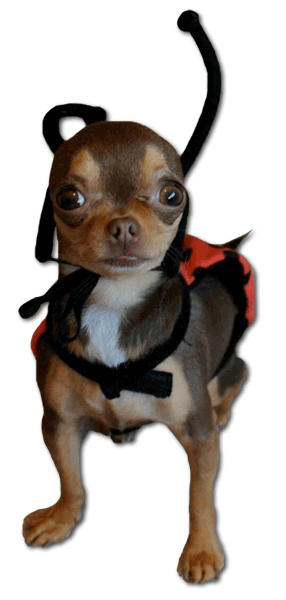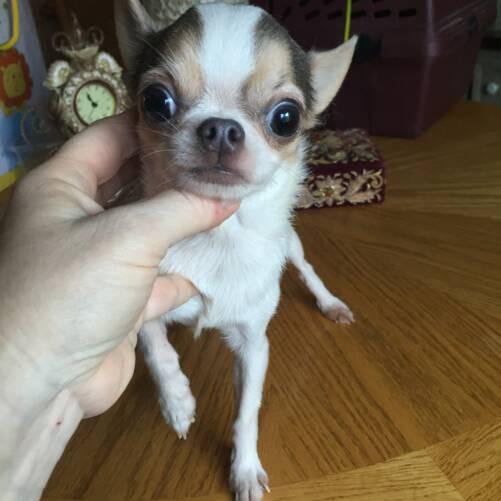 We buy our dogs organic cotton toys and natural latex rubber or silicone toys . We use real lambs wool from "Holy Lambs Organics" and natural rubber foam pads placed inside of zipper cotton cushions for our dog beds. We promote awareness of toxic chemicals, found in many rubber and plastic dog toys, which are known to cause endocrines disorders, cancer, allergies, intestinal illness, autoimmune  and degenerative diseases. If it can't go into a human babies mouth then our Chihuahuas do not chew on it!

For the health and Life of your Pet ORDER TODAY